On 22nd of September, the GNOME team released the new GNOME 41 with a number of exceptional features, changes and updates, and this article will put light on its details.
After the major release of GNOME 40 earlier this year, the Gnome team released a new polished version Gnome 41 recently. Obviously the new updates bring major changes to Software, Gnome Shell, and more other modules too. also, this new release features libadwaita library to offer much better UI interaction to users in coming time.
In addition to these, the Gnome 41 includes more changes as well in form of updated native applications, under-the-hood bug fixes, translation updates and even more. so, let's check out what's newly features comes with Gnome 41.
What's New In Gnome 41
1: Improved Performance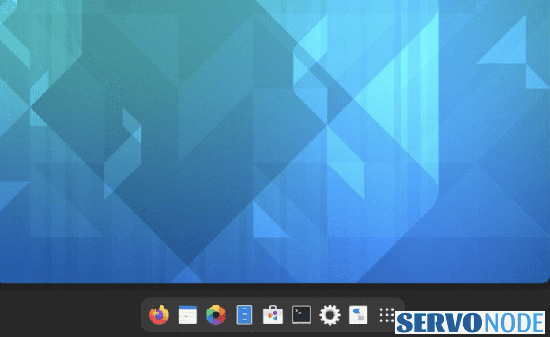 In compare to its previous version, the newer Gnome 41 seems to be more interesting with new performance boosts. The low refresh rates will improve the display from reduced input latency. also, the transition workspace is said to be more seamless.
Also, the Gnome's Display manager called Mutter, has been subjected to code cleaning that helps boosting the performance.
2: Nautilus Tweaks Utility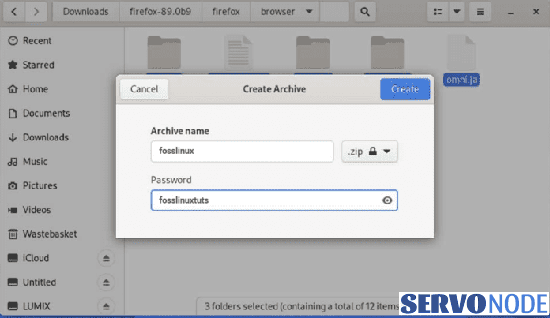 The Nautilus tweaks tool is brought with a new look with Gnome 41 as it includes an additional bar while viewing the Trash directory. This bar is actually quite effective and vital in allowing users to know when the auto trash emptying service is active. also, it includes quick privacy settings that allows users to perform various tasks.
If you often do file's compression, then the new Nautilus brings a redesigned "compress" dialog which supports the creation of encrypted.zip archives. The more exciting part of this option is, it's task focused and edges other dedicated archived and compression applications too.
3: Connections App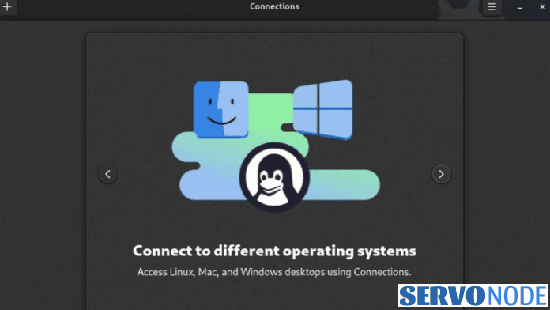 'Connections' is basically a new app included with Gnome 41 that excites the users with its features. This app actually helps users to connect their system to more other operating systems.
You heard right and its now possible to connect and switch between different remote sessions simultaneously. With the use of this app, it easily prevents users from juggling with various OS that often slows down the operating speed on computer.
Also, this new app is good enough at handling errors and offering possible solutions too. means, this feature is quite effective and helpful to many users.
4: Power Option in Status Menu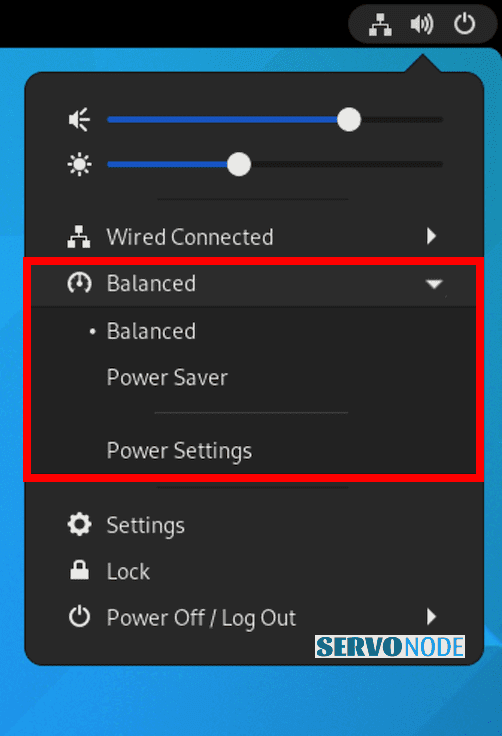 With the release of Gnome 41, the Power option is positioned in status menu, and obviously the Gnome fans will definitely love this. Actually, the power profiles and other related options are incorporated into status menu, and this easily allows users to evade the stress of opening the settings application to alter the power options in previous version.
5: Multitasking Panel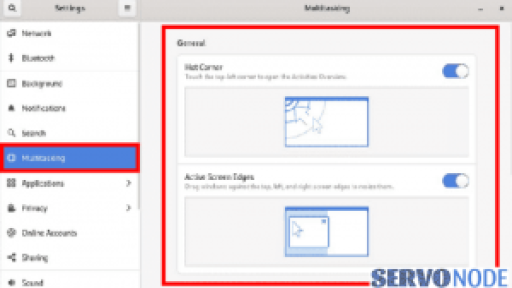 The Gnome 41 brings a new multitasking panel where a number of configuration options can be dealt with to configure Gnome shell desktop. some of the configuration options are Active screen edges disable, Hot corner disable, App switching preferences, and many more.
6: The New Calendar 41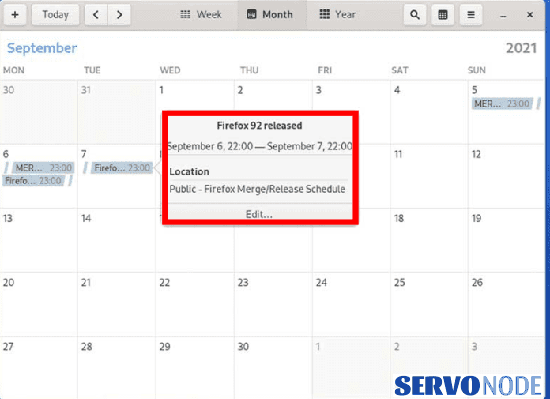 With the inclusion of new Calendar 41, users can easily set this calendaring app as default option, which were technically not possible in earlier version of Gnome. in addition to this, the new calendar app also includes event popover function that makes it easier for users to create events and get notified of those on hover.
7: Updated Applications
The Gnome 41 includes updated apps which includes:
Gnome Disk Utility: The updated disk utility allows users to create new encrypted partitions with LUKS2. Along with these improvements, Filesystem ownership ability has also been integrated and some of the icons are improved too.
Gnome maps: New updates in Gnome maps fixes various bugs, that iterates the use of icons, displays the takeaway information, and many more. Also, the Facebook check-in function has been integrated as well.
Gnome Text Editor: With Gnome 41, the text editor includes zooming keyboard shortcuts, probably an exciting feature. its preferences implementation is upgraded with sleek adaptive sidebar, and users might love it.
Web: The browser of Gnome called Epiphany now can retain pinned tasks between sessions, that makes the use of the browser quite handy.
Music app: The music application is also improved with various capabilities and tweaks.
8: Gnome Software 41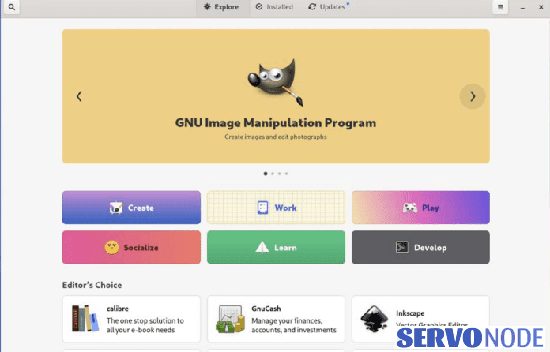 The Software app in Gnome 41 now contains a new icon-based header stip. also, the Explore homepage includes a new bold layout that shown colourful category files, bigger feature app banners, and information. including all these features, it offers more informative and engaging look to users.
9: Libadwaita Libraries
One of the more noticeable improvement in Gnome 41 is the inclusion of Libadwaita. it's actually based on libhandy UI library that also supports GTK port. This will allow users with ability to ship the Adwaita stylesheet along with more other variants. This indicates that libhandy will define the Gnome GTK4 applications UI/UX experiences in the coming days.
10: Gnome Calculator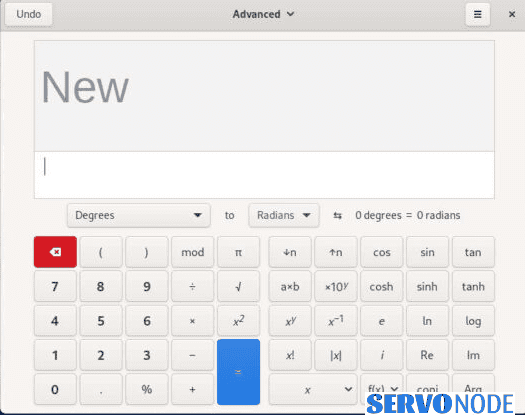 The Calculator in Gnome 41 is now completely changed and overhauled. Actually, the new calculator includes bright color buttons to remove numbers and displaying the equal sign. Also, the developers have included the UI meny from the hamburger menu which shows various calculator modes too.
Downloads and Availability For Linux Distros
As we discussed various new features that's added to recently released Gnome 41, you might be eager to know how the new desktop environment can be downloaded and for which Linux distros, it's actually available. so' let's discuss the download and availability for various Linux platforms below:
For Ubuntu and its derivatives
The Gnome 41 is unfortunately not be available with Ubuntu 21.10 and it's because of schedule mismatch. Therefore, the users would have to wait for Ubuntu 22.04 LTS release that's expected in April 2022.
For Fedora
For Fedora users, it's good to tell that Fedora 35 is the only distro that will feature Gnome 41 out of the box, and the new Fedora is expected to be released in October 2021.
Arch Linux, Manjaro, and Other Derivatives
These Linux distribution users can install Gnome 41 either in fresh installation or existing Arch Linux distro. For Manjaro and other distributions, the devs should pick it up soon, so be updated through official websites.
The users can download OpenSus ISO image from the link here.
Final Thoughts
Gnome 41 that's recently released on 22nd of September includes massive improvements and updates, that improves and fixes various bugs in its prior version. Although, there's a number of things which the people may don't like in Gnome 41, it' still one of the minimal and stable desktop environment for a Linux distribution. we have discussed a number of features and improvements in Gnome 41 above.