This tutorial includes all guidelines to install Pixbuf on Ubuntu 21.04, 20.04, and all other Linux distributions easily. Through this package installation, one can easily take their photography and other visual marketing content to the next level and gain exposure.
What is Pixbuf: Brief Introduction
PIXBUF is technically a simplified way to share photos and visual marketing content to all widely used social networks including Facebook, Twitter, Pinterest, Tumblr, and so on. Even it supports sharing over various photography services as well like Flickr, Youpic and many more. And since this application is available for cross platforms, it offers flexibility to share content from any devices and probably from anywhere in the world.
Means, the app is specially crafted for content creators and allows them to share, analyze and sell their content easily. As mentioned already, the application is a cross-platform software, it can be used on Windows, Mac OS, and Linux as well. Also the package is compatible to run on Android and iOS devices too. Here includes some of its features that a user can experience easily with the app:
Uploading visual contents to a number of services.
Allows resizing and adding metadata to photos.
Sharing content among followers automatically.
Supports all widely used social network and photography services.
Includes an analytics section to allow users determine how popular their contents been on corresponding services.
Offers a premium version as well that extends with functions and offers more features to certain segment of users.
To sum up, the Pixbuf is a great choice for those who love to share their visual content among followers over social media platforms. So, let's learn how to install Pixbuf on Ubuntu, and other Linux distributions to avail its top notch features.
Installing PixBuff on Ubuntu 21.04/20.04
If you prefer Ubuntu on your system, we are going to discuss here two easy methods, either through GUI (Software Center) or through Command Line interface (Terminal). Check through each of the methods one by one.
Method 1: Install Pixbuf through Software Center
Software Center is the easiest way for Ubuntu users to install any software package easily. Just need to open the app, and search for desired packages and install it. In order to install Pixbuf on Ubuntu, open Software Center and search for 'pixbuf'.

Click on the shown result, and it will show you some details regarding the software along with a Install button. To begin the installation, click on the button, and wait for the installation to complete.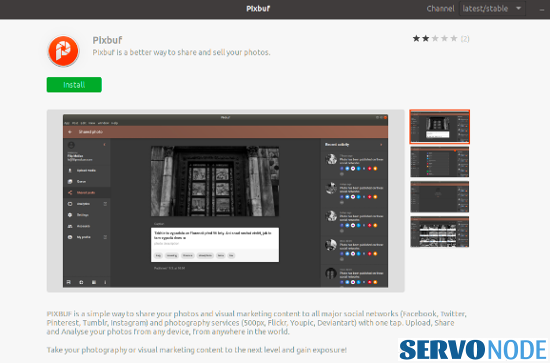 Once completely installed, you can access the app via searching in app list and launching it.
Method 2: Install Pixbuf through command line (For all distros)
Apart from GUI offered by Linux distributions to install software packages, the other way to install Pixbuf is to use command line (terminal). And this is possible with the use of Snap command. Actually, we will install Pixbuf snap on Linux machine, which require you first to install and enable Snap on your preferred Linux distribution. In case you have not yet enabled Snap on your machine, check through our previous article.
Once the snap is installed and enabled, run the following command in terminal to install Pixbuf in Linux:
sudo snap install pixbuf-desktop
Running this command will ask you to enter your password to verify if the command is executed by system administrator or user with sudo privileges. Once the installation is done, the app can be easily accessed through app list.
Starting with Pixbuf in Linux
After the installation is done, once you launch the app, it will show a welcome screen like one mentioned below: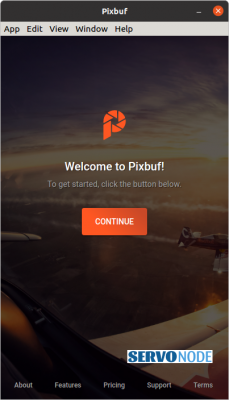 As illustrated in the welcome screen, you need to click on 'Continue' button to proceed with the app further. Clicking the button will take you to next step where you will be asked to input your email ID through which you can create your account.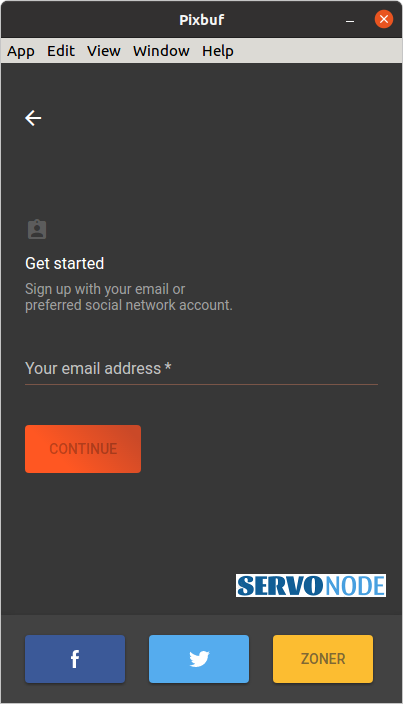 The social icons shown in the bottom can also be used for signing-in or to sign-up for first time user. Actually, logging through social network is quite easy and you can choose any of your social account to login such as Facebook or Twitter.
After entering your email ID, the app will ask you to specify a safe login password. Once entered, it will take to you another introduction screen which appears like this: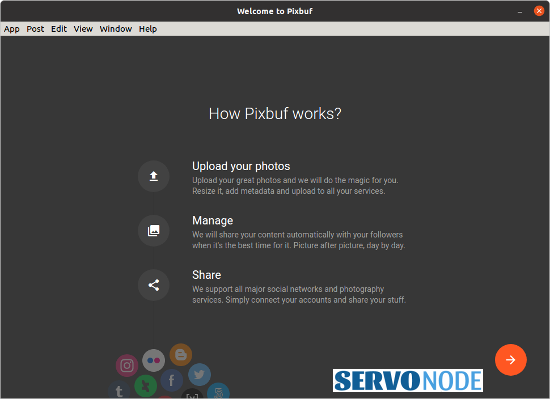 The above screen actually shows you how the Pixbuf works. Just click on Forward Arrow button to proceed and a new window will appear that would be the main interface of application. Here, you can easily utilize the software for your purpose.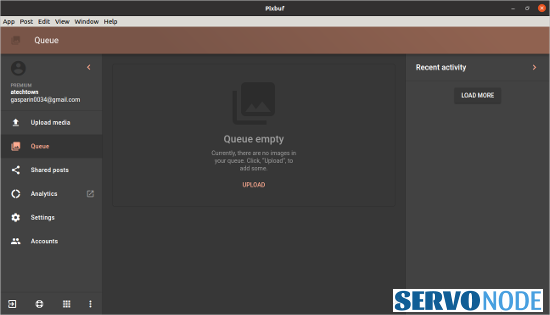 Final Words
Pixbuf is really an amazing choice for those who love to create content and share them with their followers on various social media platforms. The app easily allows to manage and share various visual content over wide range of social services, and offers so many features as well to help content creators. In this article, we have discussed how to install Pixbuf on Ubuntu and other Linux distributions easily. Do share this tutorial with your friends. If you have any question, you can click to Visit Our Discussion Board.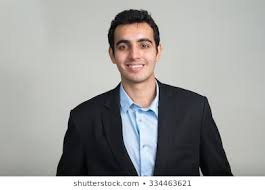 Nishant Verma is a senior web developer who love to share his knowledge about Linux, SysAdmin, and more other web handlers. Currently, he loves to write as content contributor for ServoNode.