In this article, we'll discuss how to download and install Logitech HD webcam drivers on windows. So, if you are using Logitech HD C270 webcam on your Windows, which supports 720px video support, then you might be looking for its latest driver, and here you can learn how to get right drivers for you.
Introduction to Logitech HD 720 Webcam and Driver
Logitech C270 HD Webcam is one of the best webcam device for computers marketed by Logitech. It's a plug and play device that supports high quality (720px) video support to make HD video calls on any video calling platforms. Means, the overall video quality of this device is quite appealing with 20 fps, and you can experience the crispy and colourful visual images.
Also, the webcam includes a built-in mic that offers you to make more your more clear with noise reduction technique. To attach it easily, the cam comes with a clip as well, so you can easily place it either on your monitor or anywhere which suits your requirements. To sum up, the Logitech C270 HD webcam offers a wide range of features to make your video calling experiences the best.
When you connect this webcam to your system you might need Logitech C270 Webcam Driver as well to make the device working properly. It's common for any device to need a driver, a specific software that helps the hardware device to communicate with installed OS. Means, unless this mediator software is not installed, the webcam will not operate on operating systems such as Windows or Mac OS X. The driver for Logitech HD Webcam is technically available for Windows 10 32/64 bit computers and Mac OS systems.
Logitech HD C270 Webcam Not Working Issues
Many a times it happens that when you update or upgrade your Windows 10 with newly released updates, you may see your Logitech HD 720 Webcam not working. As a result, you won't be able to access the device to make video calls. You can notice various errors on screen like Logitech webcam not recognized, or similar ones. Probably, the main cause for which issue would be:
Outdated camera driver.
Incompatible driver for Windows 10.
Technically, the Windows 10 operating system works with almost all software and hardware. Once a new device is plugged, the OS detects and configure it automatically. However, in case if you are facing Logitech HD 720 Webcam not working issue on Windows 10, it simply dictates that the OS failed to detect the device.
As mentioned, the reason to face such issue can be corrupted, outdated or missing Logitech Webcam driver. Also, it may possible that your webcam is not allowed for a certain application you are using with. In this case, you can easily navigate to Settings App in Windows 10 and enable your device for a specific application like Skype. Let's check out the solutions to fix Logitech HD 720 Webcam not working issue.
Download and Install Logitech C270 Webcam Driver Windows
In order to fix the web cam issues on your system, we suggest you download and install Logitech C270 Webcam drivers. Just follow the instructions here:
Visit Logitech Official website on browser.
In the Search Support field, type your Logitech webcam model "Logitech C270", and click on search icon. You can see your device in the results, so click on More button to view more related options.
In the new page, click on Downloads tab > Drivers, and all available drivers will be listed on screen. You can easily choose and download what you need.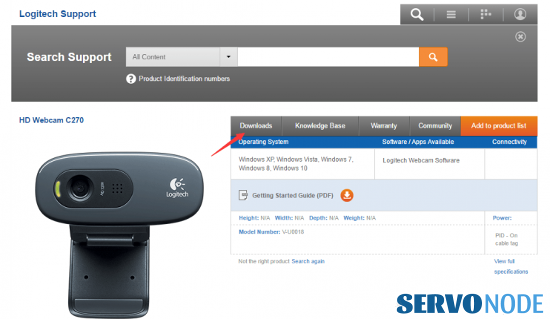 So, you should find the latest driver as per your Windows operating system and download Logitech C270 HD Webcam driver on your machine.

Once downloaded, double click on the downloaded file and follow on screen instructions to complete driver installation steps.
After you are done, restart your Windows to take changes in effect.
Check if Logitech Cam is detected in Device Manager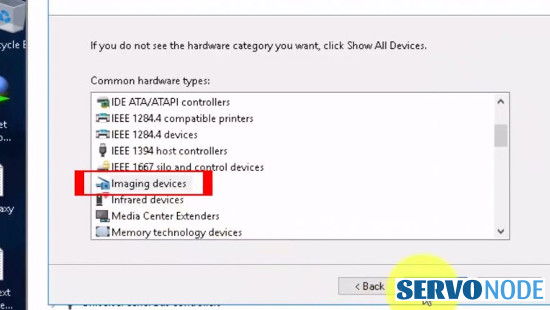 Press Win + X keys and select Device Manager from the list.
Find and expand Imaging Devices category.
Under the selected section, check if your camera is shown or not.
In case if the cameras is missing, click on Action > Scan for hardware changes. This will check the computer for any missing hardware or related changes.
Once done, restart your machine to find if your Logitech HD C270 Webcam not working issue is fixed.
Check if Apps are set to use Logitech Webcam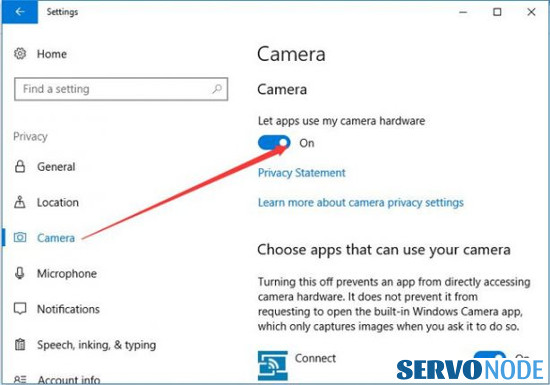 Press Win + I to open Settings app.
Select Privacy and click on Camera section in the left pane.
Toggle on "Let apps use my camera" in the right pane, if it's turned off.
Once done, reboot your system.
Update Logitech HD C270 Webcam Drivers
Manual Method:
If you see your Logitech HD Webcam not working on Windows, then the hardware might have an outdated drivers and you need to update it to fix the issue. Follow the steps here:
Press Win + X keys and select Device Manager.
Find Imaging Devices and expand the category.
Click right on Logitech C270 HD Webcam driver and choose Update Driver Software..
In the window shown next, choose Search automatically for updated driver software. This will detect if the latest updates are available for your camera and updated drivers will be installed.
After the process is done, restart your machine to take the changes in effect and see if your camera is working now.
Automatic Method:
Updating the driver manually as discussed, can be a hassle for novice ones and it needs time and technical skills as well. So, if you prefer to choose an automatic solution to download/install/update Logitech Webcam Drivers, we suggest you to use a suggested app. Running this app will detect all missing or outdated drivers on your computer automatically and do the required action. Just download the app and run it on your machine.
Download Automatic Driver Updater App
Rollback Logitech HD C270 Webcam drivers
If the Logitech HD Webcam started to work improperly or not working after a recent update, then there might be some issue with your recent driver version. In order to fix the issue in this case, you can try reverting the driver updates to previous version.
Just open Device Manager as discussed in the earlier methods and navigate to Imaging Devices category.
Double click on Logitech webcam to open its Properties.
Now, click on Driver tab and select Roll Back Driver and select yes if confirmation is required.
Reboot your system now.
Final Thoughts
Logitech C270 Webcam not working issue is quite disturbing as your preferred camera stops working properly. Although, there can be various reasons why such problems may occur on a machine, but it can be addressed with some proper solutions. If you are looking for Logitech HD Webcam Drivers Windows, then this article might helped you. Do share this tutorial with your friends. If you have any question, you can click to Visit Our Discussion Board.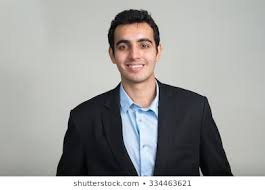 Nishant Verma is a senior web developer who love to share his knowledge about Linux, SysAdmin, and more other web handlers. Currently, he loves to write as content contributor for ServoNode.