This tutorial includes step by step guidelines to install Steam on Fedora Linux based desktop. Steam is a well known entity for those who love to play games on their machine. If you are not aware of this, then you should know Steam is one of the most popular gaming platform which is available for Linux since 2013.
Via installing Steam on a desktop, it offers a user with a client app which can be used to download or buy games from its built-in store. Also, the games can be played.
We have already discussed how to install Steam on Ubuntu desktop, and how to use the app. Under this article, we will learn how to install Steam on Fedora Linux.
How To Install Steam On Fedora: 2 Methods
If you are new to Fedora Linux, but want to experience games on Steam, then RPMFusion is the answer. RPMFusion repository is a collection of third party repos and includes open source as well as closed source repos. Obviously, Steam is a non-free (closed source) repo, and needs to be installed.
So, in order to install Steam on Fedora, we have 3 approaches, either to use terminal as the first method, or to use GUI installation steps. Let's discuss the methods below:
Approach 1: Install Steam Through Terminal
In order to install Steam on Fedora desktop, you can use terminal and it's very easy. It require to run just a few commands to enable the free repo:
sudo dnf install https://mirrors.rpmfusion.org/nonfree/fedora/rpmfusion-nonfree-release-$(rpm -E %fedora).noarch.rpm
Running this command will ask you for root password. Then after, you will be asked for confirmation regarding to install RPMFusion repo. Choose to approve the installation, and repo will be installed on Fedora system.
Yet, you have successfully installed the repo, now you need to install Steam on your desktop. Just run the command below:
sudo dnf install steam
When prompted, enter your password, and the following screen appears.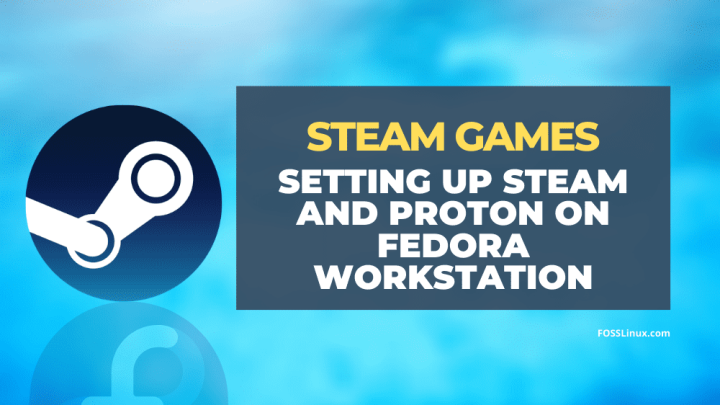 Press "Y" to accept the installation, and the app will be installed. Now, you can open Steam app on your desktop, download your favorite game, and play it easily.
Approach 2: Install Steam via Software Center (GUI)
In this approach, users can install Steam directly using built-in Software Center in Fedora. To do so, you need to enable third party repository option first. Open the Software Center app and click on menu options to select Software Repositories as shown below: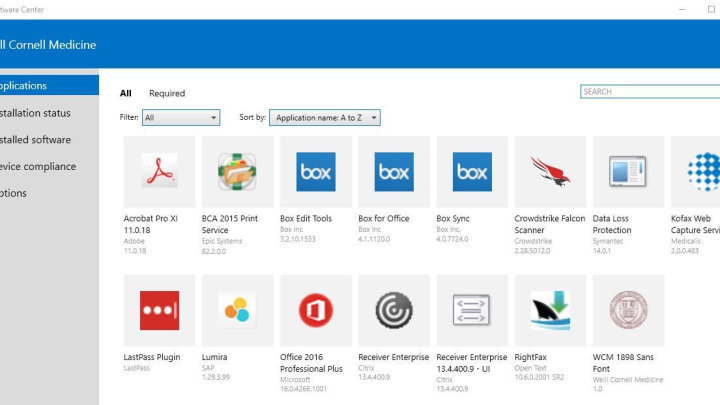 A new window will open on screen and you can see "Third Party Repositories" at the top. Click on the Install button on the right hand side to install third party repositories. When prompted, enter your password.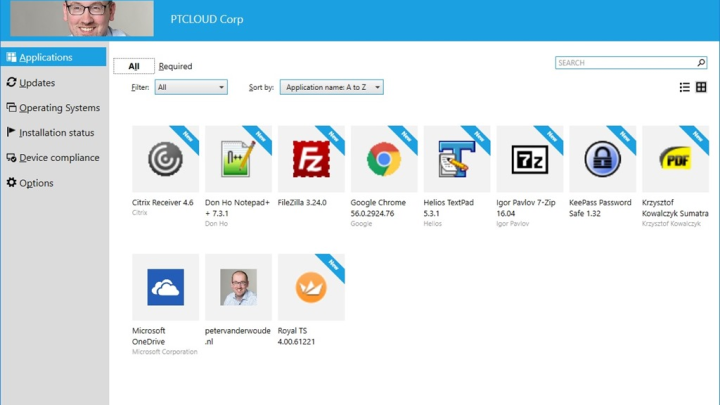 Once the third party repositories (RPMFusion) is installed, we suggest you to update your operating system's cache. After this, you can now search for Steam in the Software Center.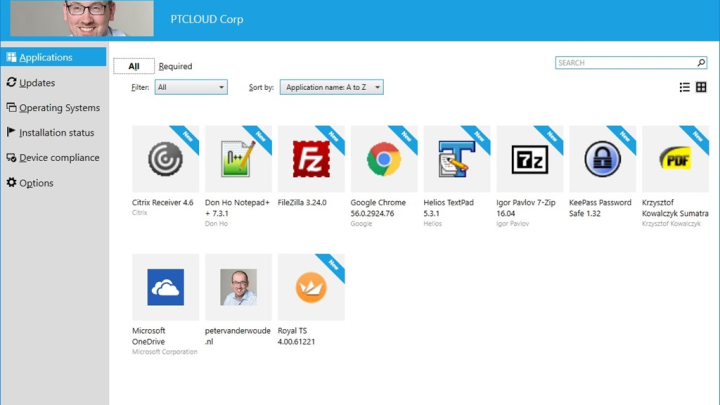 Click on Install button on Steam page, and enter your password when prompted to install the app. Now, you can launch the app to connect with Steam login credentials, and enjoy your games.
Approach 3: Install Steam via Flatpak
Flatpak is installed on Fedora Linux distribution by default, and it can also be used to install Steam on the system. To do this, we have to install the Flathub repo first
To install Flathub repository, visit Flatpak official page in your browser, and click "Flathub repository file" marked button as shown in the image below:

Once the button is clicked, the browser will ask to open GNOME Software Center to open selected repo file. Click Okay to start Software Center and click on Install button. When prompted, enter your password to proceed.
Important Note:

In case if you get an error while attempting to install Flathub repo on your Fedora, you should run the following command and try install the repo once again:

flatpak remote-add --if-not-exists flathub https://flathub.org/repo/flathub.flatpakrepo
Once the Flathub is successfully installed, you can search for Steam in Fedora Software Center, and you can find, and install the app easily.
Just open Steam app on your Fedora Linux, enter your login credentials, and enjoy gaming sessions.
Conclusion
It's very easy to install Steam on Fedora distro to enjoy your favorite games on Linux platform. To install Steam on Ubuntu or Debian distros, check through our other articles. Do share this tutorial with your friends. Click here to suggest an edit, or share your views in comment section below.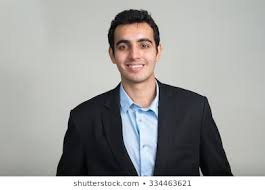 Nishant Verma is a senior web developer who love to share his knowledge about Linux, SysAdmin, and more other web handlers. Currently, he loves to write as content contributor for ServoNode.