This tutorial is subjected to those who want to make Ubuntu look like Mac OS X computers. Well, this is easily possible by installing Mac OS based themes. If you become bored with regular Ubuntu desktop appearance and its icons, then make your Linux system to appear like a Mac OS computer easily.
Introduction
While speaking about why many people prefer to use Linux system includes many reason, in which the availability of various customization options is one of the main reason. Actually, the users can customize their Linux desktop with no limitations. They can alter their computer's icons, themes, fonts, terminals, screenlets, indicator applets, extensions, and many more with just a few clicks.
Means, the customization in Linux distribution offers even to change your machine look like Mac OS. Many of our readers have asked to show how it's possible on an Ubuntu distribution without switching to other Linux distributions that have Mac like appearance. If you are one of those, let's check out following instructions to make Ubuntu look like a Mac machine.
How to make Ubuntu look like a Mac OS X
Ubuntu is one of the most popular Linux distribution, for which we are going to discuss changing its makeover like Mac OS X, however the readers can also use the instructions with other Linux distributions that have Gnome desktop environment installed. If you don't know which desktop environment is currently active on your machine, check it through this article.
Important Note

Although, we have covered to make Ubuntu look like a Mac system using Gnome desktop environment, this never means the other desktop environment offers no option to do so. However, you need some additional hints in order to accomplish this task. For detailed information, you should find the appropriate steps using your DE's tweak utilities.
Recommended Prerequisites (Gnome Tweaks and Extensions)
Before you proceed with the instructions to make Ubuntu look like Mac system, here are some before-to-do things that must make sure active on your system:
So, once you are ready with all above discussed essential things, check through the steps mentioned below to change makeover of Ubuntu like Mac OS:
Step 1: Installing a Mac OS based GTK theme
As this article is focused on to make Gnome enabled Ubuntu look like Mac OS, you must need to install a theme. There's a number of such themes available and you can select any of them. Navigate to Gnome-look site here, and search for themes for GTK3. Below mentioned are some of the options we would like to suggest for your machine:
We have used "McMojave" through this tutorial, however you can choose any of the themes as per your choice. To download any of the themes aforementioned, just visit the site and click on Download button in the top-right side, and choose your preferred option.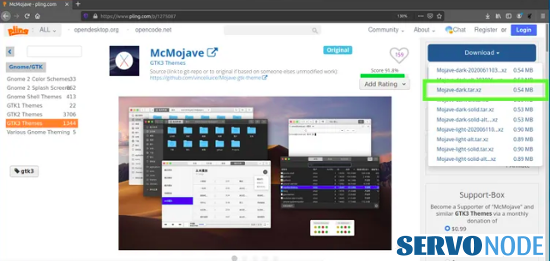 Note: After you click on Download drop down button, it will offer you various options. They are same themes with a few differences only. The variations can be dark theme, light theme, and so on. Based on your requirements, you can try any of theme.
Once the theme is downloaded, you can notice the file is available in ".tar.xz" format, so, extract the file and copy the theme's directory to .local/share/themes/ directory.
After that, launch Gnome Tweak tool and alter the Application and Shell theme. Once you change the themes, you can notice the three colorful button along with an Apple's logo in the upper left corner. In addition to these, the changes on panel items will also be visible.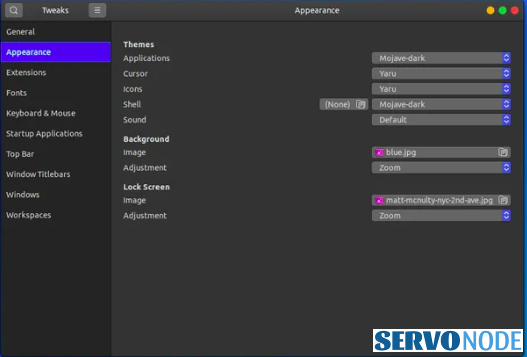 Step 2: Install macOS look like icons
After the theme is installed, it's time to turn Mac OS like icons on Ubuntu. And obviously you need to download and enable an icon set for that. Here includes some suggested icon set which you can prefer based on your choice:
We have selected the first option for this tutorial, however, you can choose any of those. As we installed the theme in step 1, we need to install the icon set as well. Just visit the site and click on download button to choose your preferred set of icons.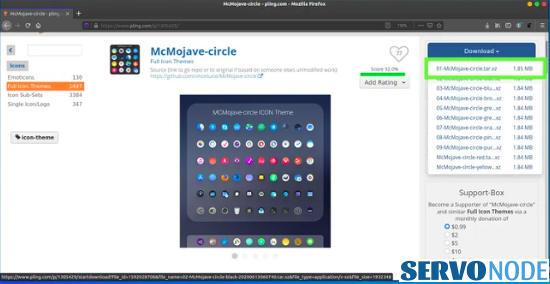 After the download completes, extract the downloaded directory and copy the folder into .icons directory within home directory. And once the directory is placed, open Gnome Tweaks tool to set the new icons to appear. This is how the new icons on your Mac OS (Ubuntu) will look like.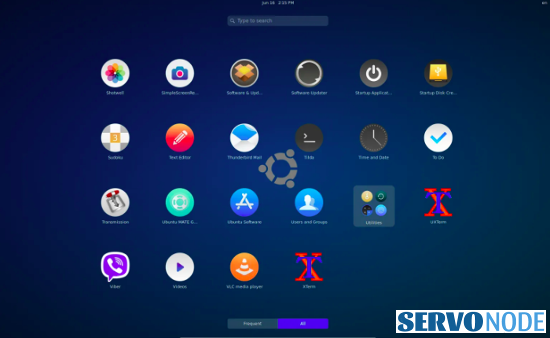 Step 3: Install Mac OS Like Dock
In order to makeover your Ubuntu look similar to a Mac computer, it's also essential to get a Mac OS like dock. We suggest you to choose Dash to Dock extension, which is one of the most popular Gnome Extension. Once this item is installed, your native dock will be replaced with a new dock.
In order to alter its setting by clicking right on "Show applications" button, and selecting "Dash to dock settings".
Step 4: Configure Mac OS Wallpaper
Unless you have Mac OS wallpaper enabled on your Ubuntu machine, it can't be seen as a Mac OS. However, changing the Wallpaper to look like Mac OS is quite simple. You can download any preferred wallpaper here and change it according to your preferences.
For this tutorial, we have selected "Mojave Day", and it seems like one mentioned below: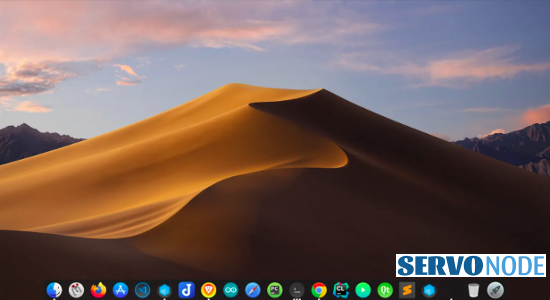 After the home screen wallpaper is changed, we need to change the lock screen wallpaper as well. Since the latest version of Ubuntu from 20.04, has removed the lock screen background option, we suggest you to install "Lock screen background" extension to enable that feature easily.
After the extension is enabled and installed, navigate to its setting and change the wallpaper of your choice. For an instance, the changed lockscreen wallpaper and login screen will look like these.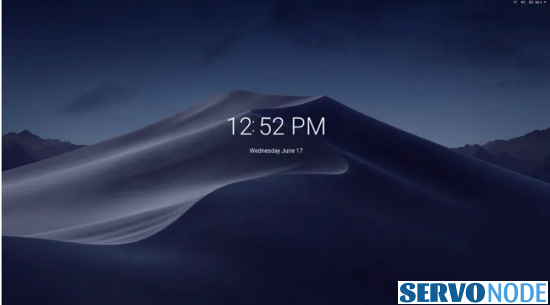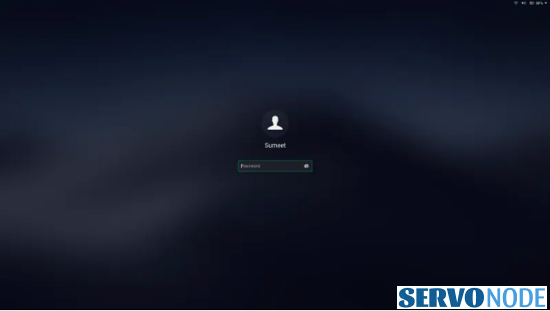 Step 5: Install Mac OS like Fonts
Fluently speaking, the primary font used in Mac OS is 'San Francisco', however this font is not available for public use, means you can't use the same font on your Ubuntu environment. So, what we suggest you to choose a similar font set for your system that appears identical to Mac OS font aforementioned. For example, you can choose Roboto or Source Sans Pro.
Just download the zip files of your preferred fonts, and install those at once by extracting the directory, and copy all files within .fonts directory in home folder.
Once done, you can alter the fonts setting in Ubuntu using Gnome Tweaks tool.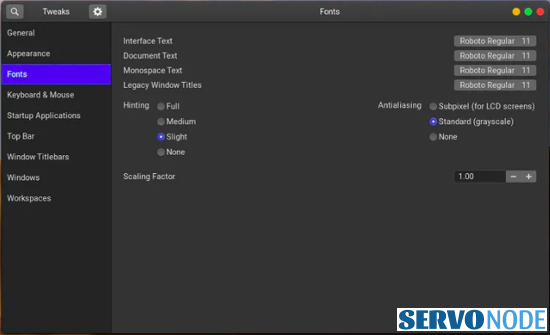 Step 6: Install Mac OS like App Launcher (Spotlight)
Mac OS offers a unique App Launcher named Spotlight. Means, if you want to make Ubuntu look like Mac OS, then you might like to have this app launcher installed as well. Linux offers similar app launcher that appears like the one offered in Mac OS, and is named as "Albert".
Check out the instructions here to install this Ubuntu app launcher.
After you have successfully installed the launcher, you can set its shortcut to start the app launcher easily as in case of Mac OS. We suggest you to set Super + Space as key shortcut, as it seems similar to Mac to start Spotlight.
In addition, you will also need to allow "Albert" with permissions to launch the apps placed within it. Once you are ready with granting all permissions, you can find the Ubuntu look like one here mentioned in the image.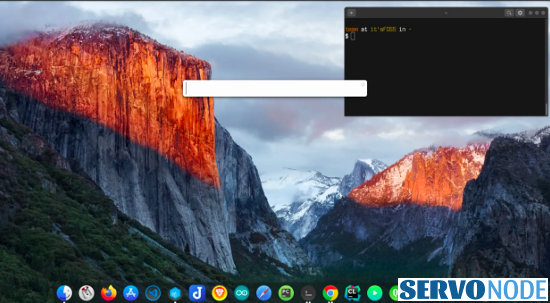 Conclusion
In order to make Ubuntu look like Mac OS, you just need to follow 6 steps as aforementioned, and you would be ready to experience the feel of Mac operating system on your Linux desktop environment too. Thanks to Gnome Shell as it offers a number of customization options to make it possible. Do share this tutorial with your friends. If you have any question, you can click to Visit Our Discussion Board.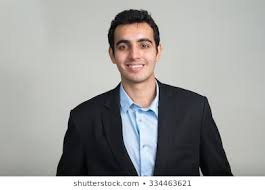 Nishant Verma is a senior web developer who love to share his knowledge about Linux, SysAdmin, and more other web handlers. Currently, he loves to write as content contributor for ServoNode.