Top 15+ Best Gnome Extensions To Use On Linux
In Our previous article, we have discussed how to customize Linux desktop environment with Gnome Tweaks tool, and this article brings you Top 15+ best Gnome extensions to use with Linux to enhance your computer's function, features and behaviour.
When it comes to Linux based system users, Gnome appears to be very well known entity among those. Since this small tool is loaded with so may useful tools and features allowing users to customize their desktop, it's really a very powerful desktop environment.
Since the Gnome includes also a way to enhance experiences for users by using various extensions, you might be surprised to know there's a large number of available extensions for this tool, which you can use on your Linux platform. Means, all these extensions together allows you to modify almost everything on a Gnome machine to meet your needs. And here we are going to discuss the top 15 plus Gnome extensions to use with Linux in daily lives. So let's learn all of them one by one.
Best Gnome Extensions For All Linux Variants
1: Dash to Panel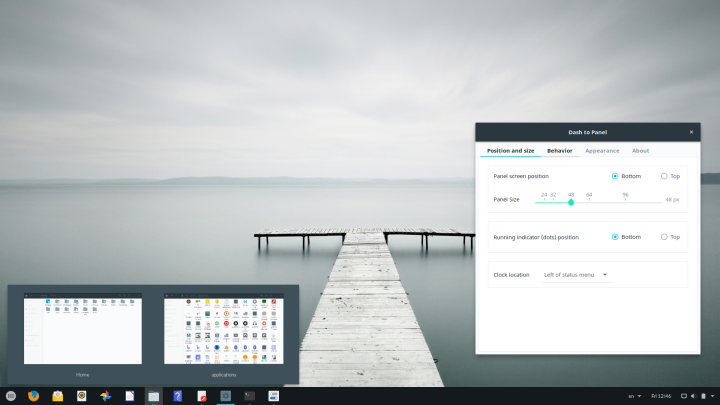 For my personal point of view, Dash to Panel is one of the most convenient Gnome extensions that allows to move the dash into Gnome main panel. And this is how the application launchers and system tray can be combined into a single panel like one in Windows operating systems. This also omits the need of a separate dock as the combined panel itself offers you easy way to access your favorite applications easily. Download It From Here.
2: Dash to Dock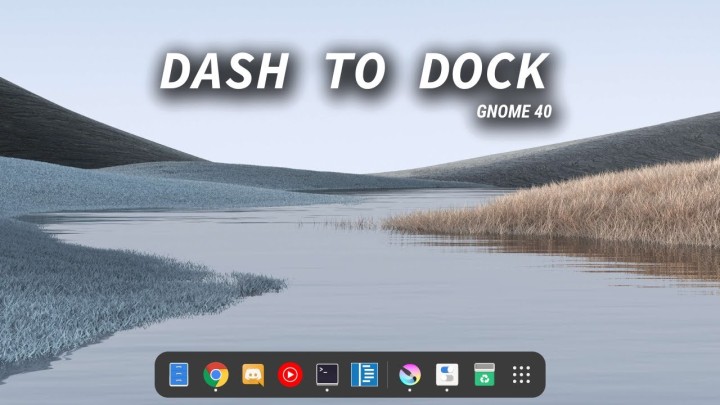 It's an another easy option for users that easily allows to switch between apps faster on Linux platform. Also allows to add applications to dock section for quick access to them. Means, the dock combined with dash will be highly customization, and the same can be positioned on any side of screen for easy access. Also, the users can set themes and adjust the size of the dock as well. Download It From Here.
3: WorkSpaces to Dock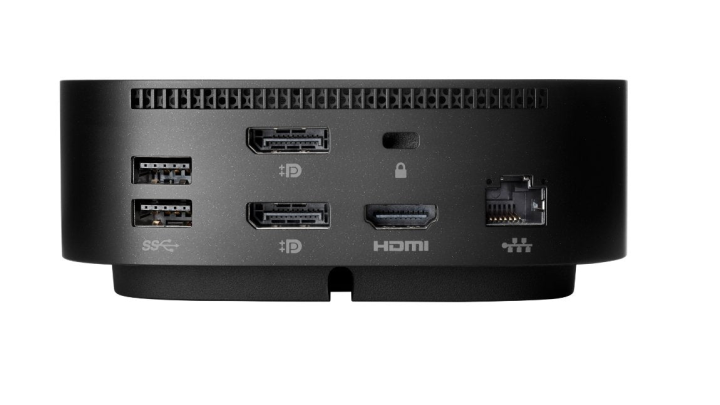 In the list of best Gnome extensions for Linux, the Workspaces to Dock is another entity that allows to transform Gnome Shell's overview workspaces into an intelligent dock. Means, the users can easily view the thumbnails of all active workspace into a small dock to get access them quickly. Download It From Here.
4: Screenshot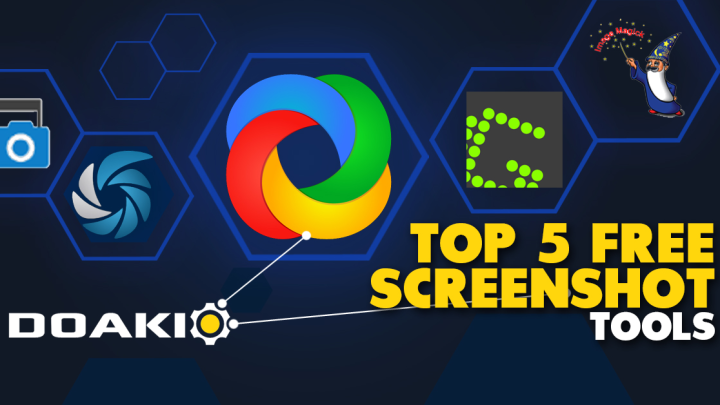 Many a times you may require to take screenshot of your active Linux screen, and hey, this is quite easily possible with Screenshot Gnome extension. It allows to capture, copy, save and upload a screenshot in just a single click. Download It From Here
5: Refresh Wi-Fi Connections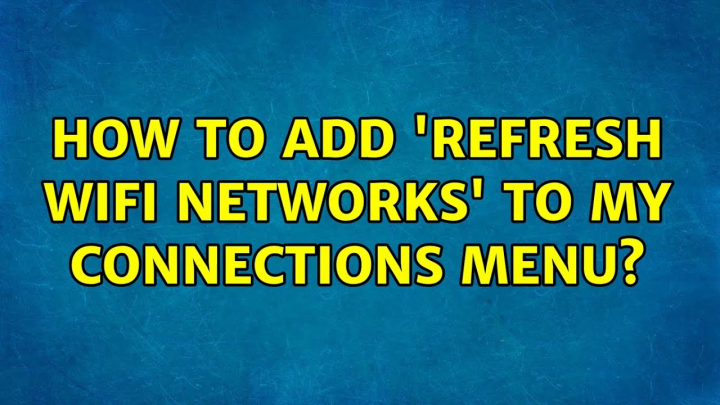 A system connected to Wi-Fi network for a long time often needs a bit slower or halted internet speed. To resolve such issues, it's mostly required to refresh the Wi-Fi connections. To make it easy for you on Linux, this extension offers you the best option. Also, you can connect to new available network more easily with the use of this extension. Download It From Here.
6: Applications Menu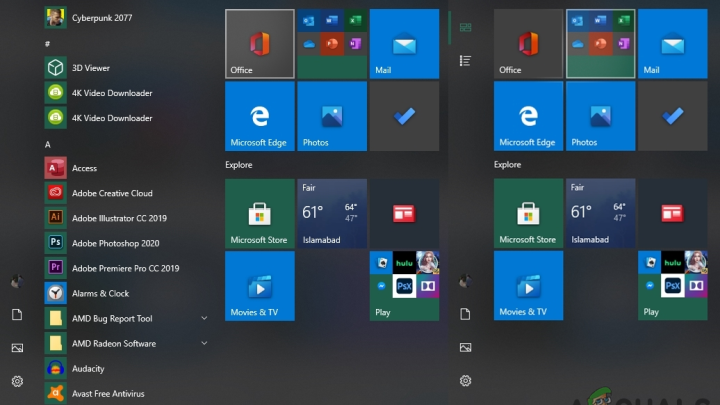 The Applications Menu is another option which actually adds the traditional Start Menu to the Gnome based Linux computers. The applications list mostly include the apps which you prefer to use frequently. So, this extension is very helpful, but with some limitations too. It actually don't allow users to customize it. Download It From Here.
7: NetSpeed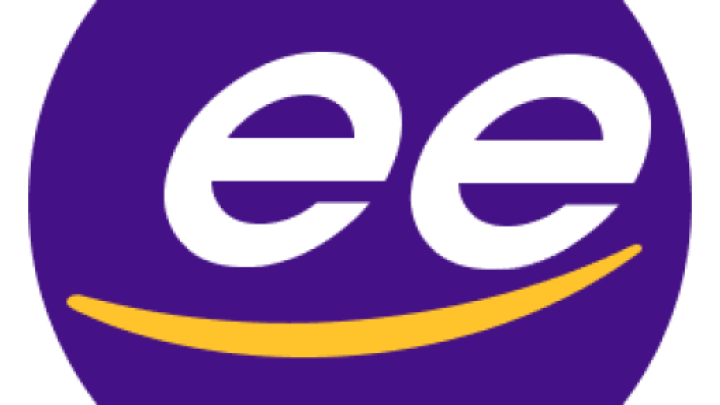 NetSpeed is a quite simple but essential tool that offers you to see internet speed in a drop-down from the top bar on Gnome based desktop. It includes both the download and upload speed, also the summation of both kind of bandwidth when you click right button of mouse on it. Means, to measure your internet speed and usage, you can easily use this tool as a helpful option. Download It From Here.
8: Caffeine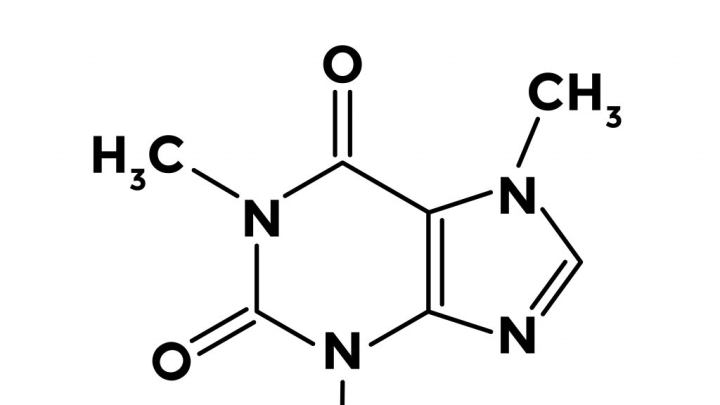 With the use of this extension, you can easily prevent your Linux machine from going into sleep mode while you are working on something very essential. Actually, suppose the instance when you are writing a program's code and leave your chair for a minute or two, it's really annoying to see your computer in sleep mode asking to feed password again after wake up. Well, this can easily be avoid with Caffeine. It adds a mug icon that appears on screen. If the mug is empty, the normal sleep rules will be applied, otherwise the system remains in working mode. Isn't this useful? Download It From Here.
9: Easy ScreenCast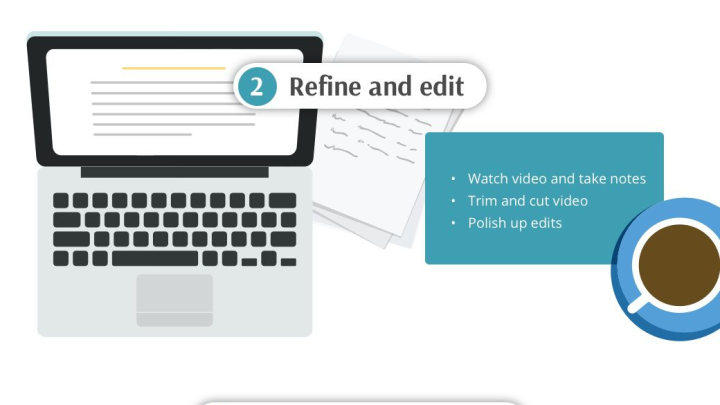 This extension is a great option for people who love to record their screen for work. With the use of Easy Screencast Gnome extension, you can easily record your audio-visual activities on screen for any task like creating tutorial conversations, youtube videos, and many more. Download It From Here.
10: GSConnect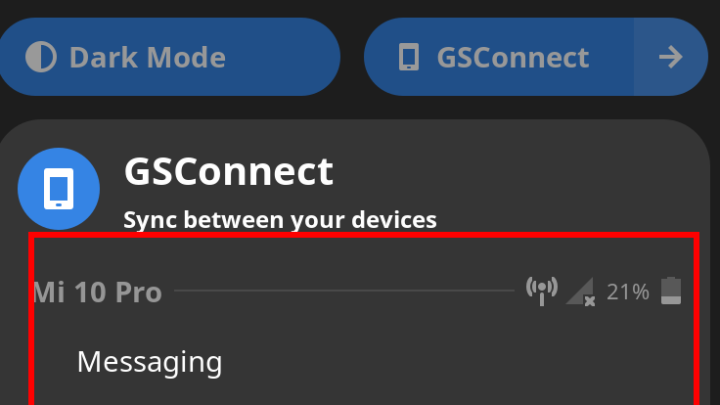 It's a very interesting Gnome extension as it aids to connect your Android device to your Linux machine. Not just this, you can also access the to android device's messages, perform phone calls, access data from the device, and many more. All these can easily be accomplished with just a single tool. Download It From Here.
11: CPU Power Manager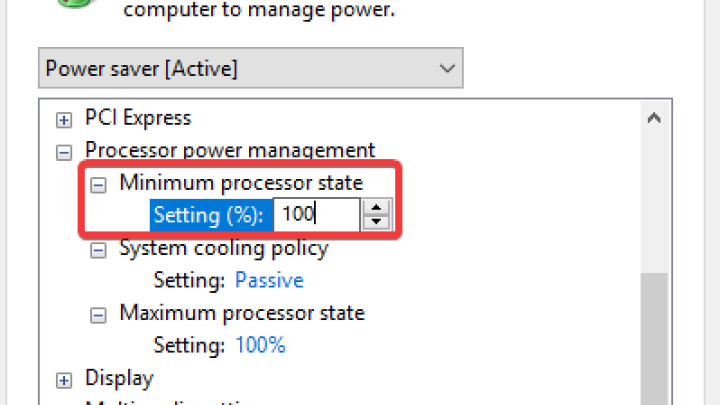 This extension is helpful in order to get control over how your computer's resources are being used at an specific time. And obvious this information easily aids to improve system's overall performance. However, in the current time, this extension is compatible only with those computers which are powered with Intel CPUs on board. Download It From Here.
12: Clipboard Indicator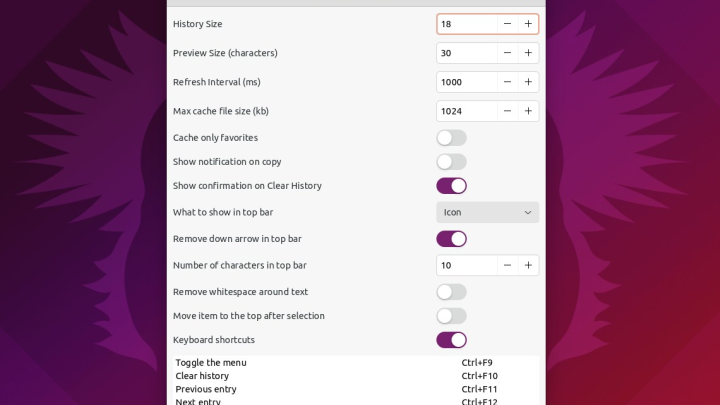 It's an another useful extension for Gnome allowing users to utilize up to 50 clipboard entries in future. Even the clipboard history can be cached for aster access. Download It From Here.
13: APT Update Indicator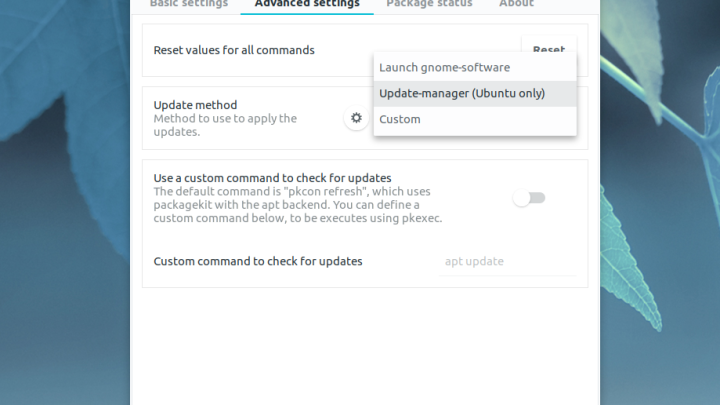 After installing so many APT packages on Linux, there can be a time where you don't remember which packages need to be updated. However, tech savvy users can easily play with command line to find out detailed information regarding packages that need to be updated, but for novice ones, this extension can easily help to learn if their any package update is available, through notifications displayed in top. Download It From Here.
14: Extensions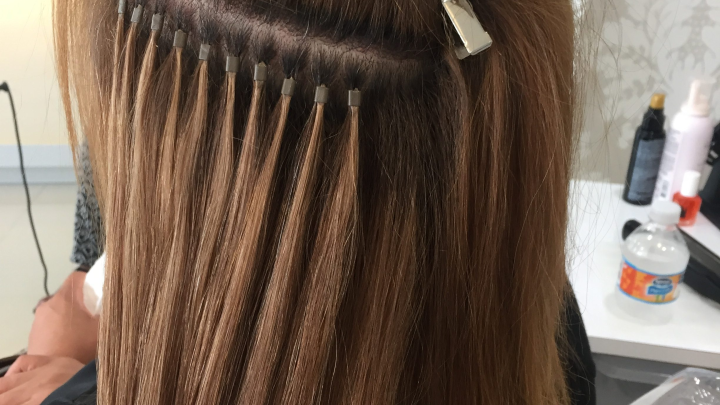 You might be surprised to know that the Gnome extension named "Extensions" is also available and can be helpful to manage installed extensions and its settings right from the top desktop screen. With the help of its options, you can enable/disable ro change extension settings easily according to your needs. This way, it also saved your precious time to change settings of specific extension without launching Gnome Tweaks tool. Download It From Here.
15: Panel OSD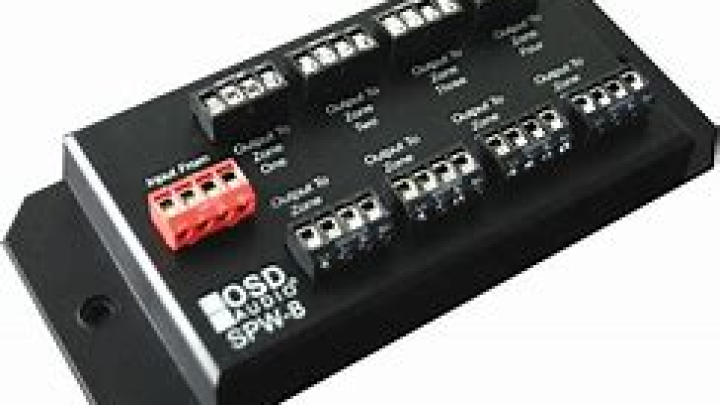 Are you got bored of getting notifications over an specific location on screen, and want it to be customized? If yes, then Panel OSD is for you and allows to customize the location of desktop notifications. So as you can easily set a perfect location for notifications on your desktop. Download It From Here.
16: Topicons Plus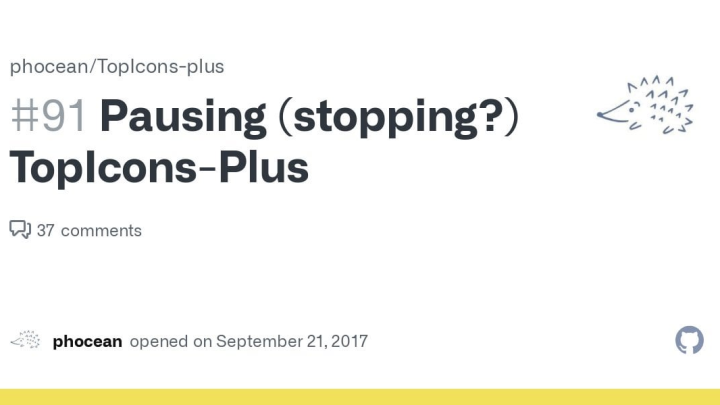 There are many applications such as Telegram, Drop Box, Skype and many more, which rely on system tray. And using such applications on a Gnome desktop can be a bit harder as the system tray is normally hidden. To get it back and customize the size, style, and position of the icons, this extension can be quite useful, and you must like it to be installed. Download It From Here.
17: Internet Radio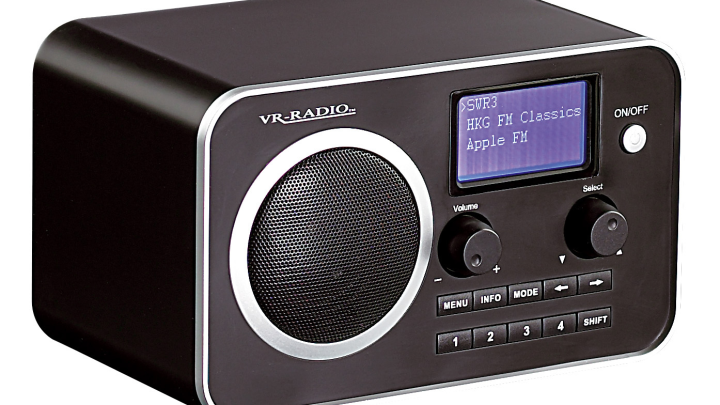 Listening to music or radio while working is mostly liked by people, and obviously this extension offers you to listen online radio directly through your desktop. It offers you to stream many radio streams, also provides a button to stop/play the playback, title notifications, volume adjustment tool, and many more. So you can easily enjoy listening to radio on your Gnome desktop while working. Download It From Here.
Conclusion
The top best 15 plus Gnome extension list here easily helps users to customize their Linux desktop and enhance its features to make your working time better. You can use any of the extensions to add more easy functions and access them just through a few clicks only. Do share this tutorial with your friends. If you have any question, you can click to Visit Our Discussion Board.