Top 10 Best Voice Changer Apps For iOS and Android 2021
Here, the Top 10 best voice changer apps for iOS and Android includes some of the best apps which easily allows you to change voice your your friends while on call. This is really a fun. Isn't it? Let's check out the details.
What are Voice Changer Apps?
Voice Changer applications are basically programs or say apps for phone which easily allows you to trick your loved ones. Means, you can change their original voice to something else and play pranks on them, which makes the moment really funny. So, if you love doing so, then a Voice changer app on your phone is a must-have option.
Although, there's a number of such applications available through Google Play Store or Apple's App Store, when you search for it, still finding the best one that suits all your requirements can be a tedious work. And the most important thing is, you might want to find such an app that can help to change voice during a call.
Speaking about more other important factors you may look into the best voice changer apps during a call is, its Accessibility and Compatibility. In simple words, the chosen apps should have an easy to understand interface with a lot of voice effects, and off course the app should be best suited with your Android/iOS device.
10+ Best Voice Changer Apps For Android/iOS
If you are looking for the best voice changer app to install on your mobile device that can offer all important feature to suit your needs, we hope the list included below may helpful.
1: Best Voice Changer (Free)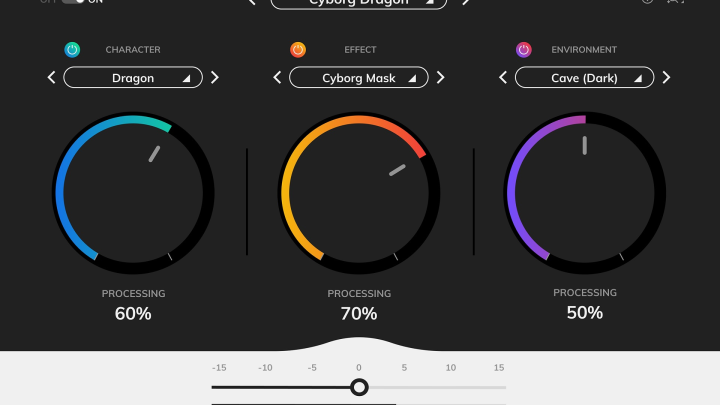 The list here starts with the Best Voice Changer. Just through its name, it depicts it to be the best app to change voice of your loved ones, and even this application offers you with loaded features that can't let you down. Through this app, you can record audio files or import then, and later add several effects as per your preference.
Technically, this application is available for free to use, very lightweight, and works with no flaws. In addition to above mentioned features, the best voice changer app also allows you to share all your recordings or altered audio files on different social media platforms as well. Means, you can turn the voice to a robot, ghost, alien, and even more. Try this now.
2: RoboVox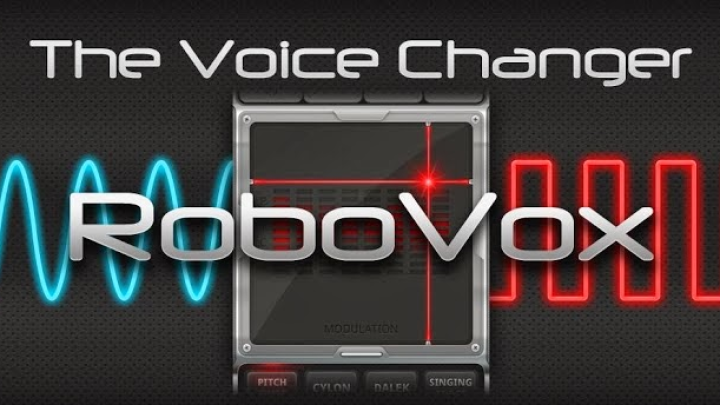 RoboVox is another decent voice changer app which can be placed in the list of best voice changer app during call. It allows to transform voice easily with its interactive features and includes tons of voice options.
Basically, this app is renowned for its features through which the voice can be transformed to be scary, robotic, funny, or filled with musical or other audio effects too. The app includes a number of built-in options that aids to record voice the change them later.
Being a bit technical to RoboVox, it uses a vocoder technology that's quite effective in creation of various sound types. A user can get upto 32 various voice styles and can select any preferred one. Also, it allows users to modulate and alter the pitch and quality of voice as well.
To sum up, this application offers the easiest way to adjust settings just by sliding fingers across the x-y graph control, and let's you convert your audio into any preferred type, and quality. Try this now.
3: Voice Changer with Effects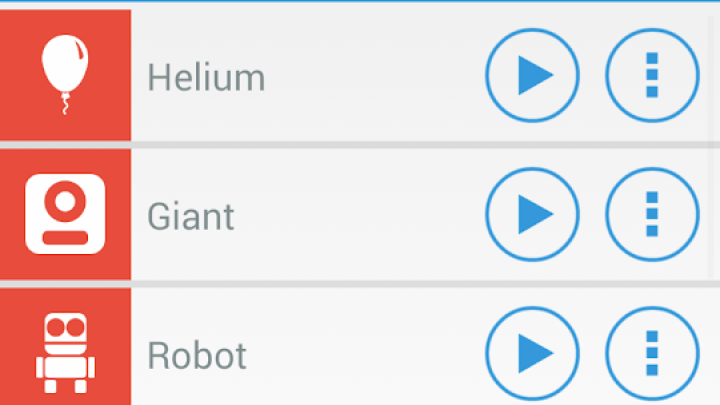 Obviously, this is another one of the best voice changer app that can be used to record your voice and apply filters or effects later to alter the sound. While applying filters, you can also try, use and remove the use filters accordingly to your requirements, and even this not needs you to record your voice once again.
Once you are ready with your edited copy of voice, you can share it with your friends easily. Although, this app is a great option to post alter the recorded voice, but can't be used during calls. Try this now.
4: AndroidRock's Voice Changer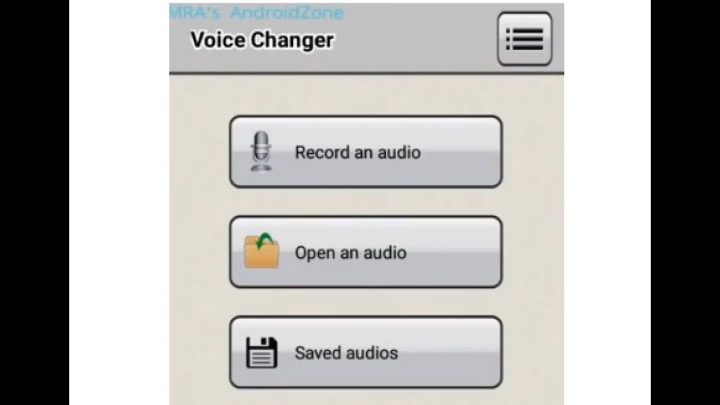 As the name suggests, it's a voice changer app offered by AndroidRock, that's technically above the average voice altering application and supports a number of effects like bee, old man, martian, fan, horse, drunk, underwater, and so on.
Technically, it's similar to other commonly used voice changer apps, means you need to record your speech and add a filter as per your needs. Also, this app allows you to use or apply filters to previously recorded audio files. This app is available at no cost, even no in-app purchase options. However, you can expect to see some ads. Try this now.
5: IntCall- Call Voice Changer
We have added IntCall in the list of best voice changer app as this option offers great options to add a lot of effects or filters to audio files, and all those tasks can be accomplished by just pressing a button.
However, this app is not fee, but offers a 3 day free trial to new users in which they can try out its features and consider if it's worthy to buy. The most important thing is, it allows you to play various funny effects as well during on-going calls. Try this now.
6: Super Voice Editor
This app is said to be one of the most classic options in the list of voice changer applications that offers a large base of voice effects and filters including masculine or feminines, heroes, children, aliens, and so on.
Based on your requirements, you can also split the audio files through built-in splitter in the app. Coming to sharing options, it allows to share the edited voice to Whatsapp, so you can easily record and use the voice effects in real time, within the widely used messaging app from Meta. Try this now.
7: VoiceFX
This app is another best option as a powerful alternative among the best voice changer applications which can be used to record and alter the sound with a number of audio effects. In addition, the app also allows you to utilize the live playback feature through which you can add your own voice, and play it back with the selected effects. Try this now.
8: Call Voice Changer Allogag
It's a very simple yet a very good option that's loaded with tons of features and also allows you to change your voice if you intend to do that. The good thing is, the app can also work during a call and offers quite easy interface to interact with.
Coming specific to voice changer specifications, the app offers you to add several effects, even it has various voice tonalities, means you can change your own voice as well. Try this now.
9: Snapchat
We all know Snapchat is a widely used social media platform that offers to share pictures, stories, and more, and you might ask why we have placed this app into the list of best voice changer apps here. So, actually the app also allows you to change your voice according to your requirements. It allows to make sound funnier or may bring more serious tone to a voice.
Means, not just the social media experiences, but also a good option to alter your voice by adding filters, and effects. Try this now. Get it on App Store
10: Voice Changer Plus
And at the last of our list of best voice changer apps, the inclusion is Voice Changer Plus. Although, this app can't be used during phone calls, still you can create and add voice filters as well to your recordings, and it's completely free to use.
While talking about its features, it offers a wide range of filters to use, such as robot, helium, darth vader, and many more. In addition to these, it also allows to speed up or slow down your voice or to play your voice backward. Means, the app can be quite useful for post recordings. Try this now.
Final Thoughts
Wishing to change your the incoming or outgoing as well as recorded voices, is quite common nowadays to make it funny. And if you are looking for a good option for your Android or iOS device which can easily help you changing your voice, then the options included in the list of best voice changer apps for mobile devices might be helpful for you. Do share this tutorial with your friends. If you have any question, you can click to Visit Our Discussion Board.