"An unexpected error has occurred" in terms of Chromebook or Chrome OS, is just a generic message which may appear if something goes wrong with operating system. Basically, this error may encounter due to various reasons, but may be frustrating all the way. This article includes detailed information about the error and how it should be tackled down.
How Chromebook is helpful: Advantages and Disadvantages
Chromebooks are just laptops loaded with Chrome OS, which is light weight and faster and needs no heavy configuration to work. Thus, it comes in quite cheaper prices in compare to ones with Windows or Mac OS loaded. But, a Chromebook is suitable for ones who often require to work when connected to web. In simple words, those users who don't generally need to save files on device, browse the web, etc, then Chrome OS in an answer to them in low cost. It's nearly helpful in almost all possible works like word processing, spreadsheet processing, taking notes, and even more. More precisely, the Chrome OS is a cloud based operating system.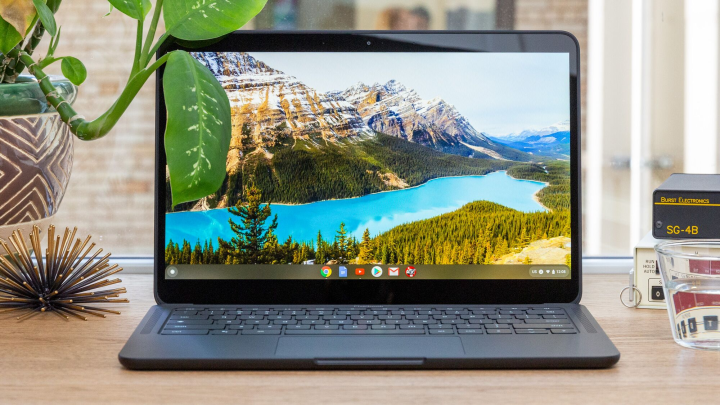 So, here comes the advantages of using Chromebooks?
Available in cheaper price in compare to normal laptops.
Requires no technical knowledge to deal with its applications.
Regular automatic updates from Google.
Since it includes no moving parts, it's less likely to end up with mechanical faults.
Less vulnerable to virus or malware attacks.
Handy and portable to carry on the go.
The OS generally works on cloud, so requires no much physical storage to handle backups and networking processes.
Although, Chromebooks are quite helpful and affordable due to its features, still it has some limitations as well. So here comes its disadvantages:
Don't support full desktop versions of Microsoft applications.
Not ideal with people who work a lot on multimedia projects as it needs heavy computer resources.
If you prefer gaming a lot, Chromebooks are not for you.
Since its operating system is cloud-based, it's less helpful while being offline.
Considering all factors, The Chromebooks can help you in various prospects if you are professional and needs to work mainly online. No matters it includes some drawbacks as well, still you can prefer it for its good points.
What is "An unexpected Error Has Occurred" Issue?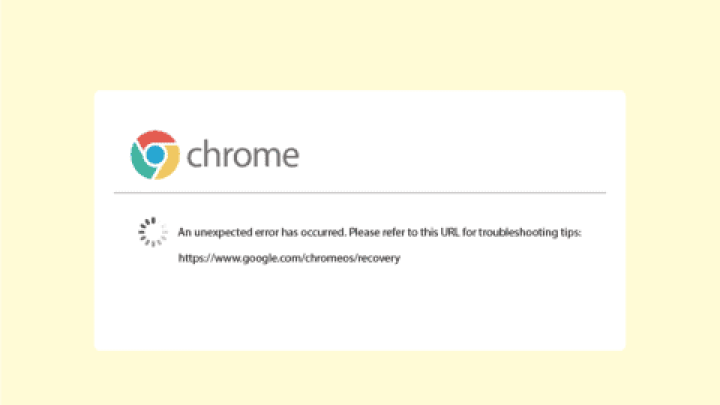 As mentioned already in the introduction, it's a generic message and may encounter due to various reasons, but here we will discuss to resolve the issue in case if it strikes while recovery. Probably the issue may occur and could be frustrating to users. It mainly caused if the recovery process somehow fails to complete properly and there might be some issue with your Chrome OS recovery media. But, don't worry as it can easily fixed with some proper solutions.
What to do when "An Unexpected Error Has Occurred" hits your Chromebook?
Since the error mostly occurs due to some issue with your recovery media, here are some recommended methods you should try out to fix the problem.
Method 1: Wipe Recovery Media
The very first recommendation is to wipe out the recovery media completely before you try to writing the recovery image on it. Here are the steps to wipe out USB drive or an SD card:
Launch Chrome and click on "Extensions"
Choose "Chromebook Recovery Utility" in the extension list, and navigate to "Settings"
Choose the USB or SD card in the drop-down menu.
Do cross-check if the selected media is properly connected and available in the list.
Once done, click "Erase now" button to wipe the selected drive.
Method 2: Prefer different media (USB or SD Card).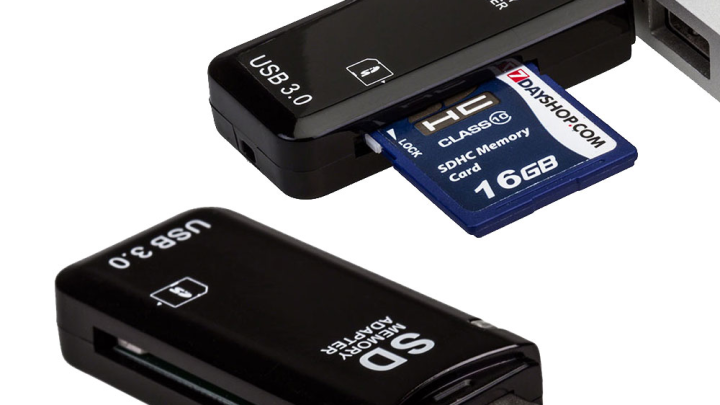 After you tried Method 1, even if the problem persists, then probably the media you are using for Chromebook recovery is problematic. So, to overcome the issue in this case, you can try out different USB drive or SD card, and this might resolve "An unexpected error has occurred" while recovery.
Method 3: Download and try other Recovery Image versions
Many a times it happens that the recovery image you download, gets broken. This can lead to install improper recovery image to your recovery media causing the issue further. If you suspect this could be a reason, you can try downloading an older recovery image. To find a correct image for your device, you need to search it on Google, probably it may need your device's brand name, and other details too.
Method 4: Create a USB recovery drive in Safe Mode
This is another trial to create recovery media safely if there's some issue while creating media in normal mode. Here are the steps to follow:
Press and hold Power key to turn the Chromebook off.
Again press and hold the power button until the Safe Mode appears, select Safe Mode.
Once the Chromebook is on in Safe Mode, format the flash drive.
Do make sure to set the file-system of flash drive to FAT32, then click the Start button.
After the flash drive is successfully formatted, try creating the recovery drive once again.
Method 5: Verify if HDD is connected properly
We don't recommend this method to users specially if your device is under warranty period. This will probably void the warranty terms of the brand. We just included this method here as many users reported this worked for them. You can try it out on your own risk.
Unplug the charger, and disconnect the device from power outlet. Remove the battery as well.
Now turn the Chromebook to backside and remove its back cover.
Check the HDD or SSD of the device if connected tightly or not.
Method 6: Visit Authorized Service Center
If you are still unable to recover your ChromeOS after trying aforementioned approaches, then it's time to take your device to an authorized service center. You can also contact your Chromebook Manufacturer for easy assistance locating nearest service station. Just visit them and provide all details regarding the issue you are facing, and they will easily assist you fixing them.
Video Tutorial
Final Thoughts
If your Chromebook ran into "An unexpected error has occurred" while trying to recover its operating system, then it's quite frustrating. There can be several reasons responsible for the issue, you can try wiping out the recovery media, recreate the recovery tool, and more other methods to sort out the issue. If none of them works, it's better to seek help from device manufacturers. We hope this article helped you to resolve your issue. Do share this tutorial with your friends. If you have any question, you can click to Visit Our Discussion Board.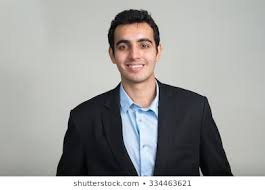 Nishant Verma is a senior web developer who love to share his knowledge about Linux, SysAdmin, and more other web handlers. Currently, he loves to write as content contributor for ServoNode.